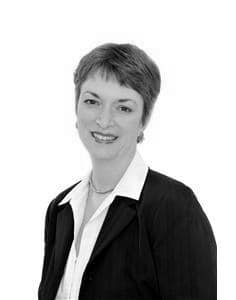 Bio
This January marks Naomi DeLairre's 10th year with Waterfield Sotheby's International Realty! And she can say honestly that those 10 years have truly flown by. As a top producer she has over 20 years' experience in Real Estate, but the time she has spent at Sotheby's International Realty has truly defined and enriched her already impressive list of credentials. Her super power of course is her ability to transform a tired room to an amazing space with a careful eye to detail and [...]
Bio
This January marks Naomi DeLairre's 10th year with Waterfield Sotheby's International Realty! And she can say honestly that those 10 years have truly flown by. As a top producer she has over 20 years' experience in Real Estate, but the time she has spent at Sotheby's International Realty has truly defined and enriched her already impressive list of credentials. Her super power of course is her ability to transform a tired room to an amazing space with a careful eye to detail and photographic perception. A lover of art, color, fabric and design, Naomi puts all that to work with her staging skills. She comes by this naturally being from a long line of artists (she even produced one).
A longtime resident of Winchester, Naomi has first-hand knowledge of the community and the schools. For that buyer or seller transitioning to or from Boston, Naomi 's business has branched easily into the city. She knows a few good galleries and special eateries she'd be happy to share. She loves working with transitioning families and easily recognizes the factors that are important in finding that special new home. Naomi adds personal insight with her own experience living abroad with her young family in the Czech Republic.
Naomi has strong communication skills, a proficiency in technology and very high standards for marketing her listings. Sotheby's International Realty's exquisite branding has exceeded her expectations in that realm.
Naomi confesses to be an aficionado of afternoon tea and has an impressive collection of porcelain tea sets. (She believes that this trait was somehow passed down to her from her oh-so-English mother) She's been known to bake a good berry pie too. She enjoys hosting summer gatherings, cooking with her daughter, evenings of music, laughter and a good red, and her family including especially her little dog Dharma.
Naomi believes in the importance of giving back to her community. As a member of the Winchester Housing Partnership Board since 2009, she has played an active role in the numerous housing issues and projects involving the Board.
Office Location
48 Mount Vernon Street
Suite One
Winchester, MA 01890
Contact Info
Specifications
Languages: English
Specialties:
Service Area:
Naomi's Testimonials
When we decided to sell our house, we surveyed our local community as to their experience with realtors and the response came back with a clear recommendation: Naomi DeLairre. Naomi knew just what to do in terms of arranging for the house to be photographed, setting up open houses, scheduling and touring with prospective buyers, and generally being available for help and advice. We discovered prospective purchasers were often perplexed by our shared driveway and she worked to make it more [...]
— Cindy S. and Dave K.
Contact
Hi there! How can we help you?
Contact us using the form below or give us a call.
Hi there! How can we help you?
Contact us using the form below or give us a call.