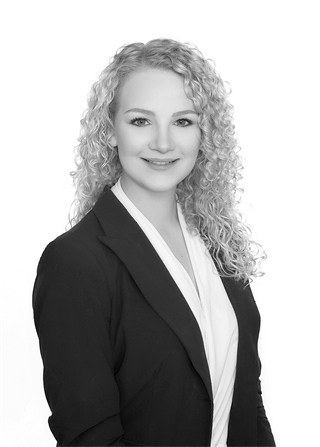 Bio
Originally from Amsterdam, Mariette's origin has inspired her passion for traveling and diverse cuisines. Frequently moving and taking trips abroad has allowed her to truly appreciate the importance of finding the right place to call home. After having been a Winchester resident for many years, Mariette's current home is in Medford. She can commonly be found in the Fells Reservation walking her charming Border Collie, Remy, usually with a coffee in hand. Her favorite way to relax at [...]
Bio
Originally from Amsterdam, Mariette's origin has inspired her passion for traveling and diverse cuisines. Frequently moving and taking trips abroad has allowed her to truly appreciate the importance of finding the right place to call home. After having been a Winchester resident for many years, Mariette's current home is in Medford. She can commonly be found in the Fells Reservation walking her charming Border Collie, Remy, usually with a coffee in hand. Her favorite way to relax at night is to curl up with a good book and a board of charcuterie and fine cheeses, the more pungent the better! Her passion for mastering new challenges encouraged her to become FAA certified as a commercial drone pilot so that she can take real estate photography from a bird's eye view.
Community service and volunteering has always been a primary focus and she was recognized as a Paul Harris Fellow from Rotary International. Mariette's disposition intertwines a worldly perspective with local expertise. As an alumnus of Winchester High School, she is very familiar with the local neighborhoods, school systems and happenings of Winchester, Medford, and the surrounding areas.
From new construction to historic homes, Mariette's experience negotiating on a range of properties in different communities allows her to serve as a knowledgeable expert along every step of the buying or selling process. Mariette embraces a consultative approach that, paired with her expertise and dependable work ethic, gets her clients their desired results. She helps her clientele meet their goals by utilizing a unique method that streamlines the buying and selling process and puts them in the strongest negotiation position. Whether you are buying, selling or investing in your real estate portfolio, Mariette delivers.
Office Location
48 Mount Vernon Street
Suite One
Winchester, MA 01890
Contact Info
Specifications
Languages: Dutch, English, French
Specialties:
Service Area:
Contact
Hi there! How can we help you?
Contact us using the form below or give us a call.
Hi there! How can we help you?
Contact us using the form below or give us a call.