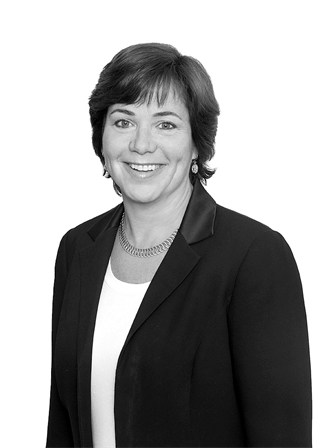 Bio
Anne Spry is a 30+ year real estate professional and has been Broker/Owner of Waterfield Sotheby's International Realty for the past 11 years. With real estate sales consistently totaling $20 million or more per year, she works hard to ensure that each transaction, regardless of price, receives the utmost attention to [...]
Bio
Anne Spry is a 30+ year real estate professional and has been Broker/Owner of Waterfield Sotheby's International Realty for the past 11 years. With real estate sales consistently totaling $20 million or more per year, she works hard to ensure that each transaction, regardless of price, receives the utmost attention to detail.
A master negotiator who prides herself on her strong ethics and deep understanding of real estate in MA and NH, Anne invests time getting to know each and every one of her clients. Her extensive knowledge of staging, architecture, and overall value serves as a great asset, helping them achieve the highest value for their life's investment.
Anne has always been a believer of excellence, equality, and, above all, achieving greatness. As a young woman, Anne served as the first female class president for the Boston Latin School's class of 1981. She then attended Providence College where she founded an International Business volunteer program and started the Women's Rugby Club. She also spent a year abroad in Fribourg, Switzerland.
A longtime resident of West Roxbury, when looking for a place to call home for her own family, Anne chose Winchester, where she has lived for the past 22 years. She is a lover of the outdoors, as well as an avid hiker and gardener, and values the time she spends in the Middlesex Fells Reservation with her husband Jim and two dogs, while she awaits the return of her now grown boys. Anne has developed many close friendships over the years. Her strong sense of community has inspired her to run seven Boston Marathons on behalf of friends through Dana Farber, as well as the local Glen Doherty Road Race held annually in Winchester. She is also a dedicated supporter of the Winchester Foundation for Educational Excellence (WFEE).
Testimonials
Office Location
48 Mount Vernon Street
Suite One
Winchester, MA 01890
Contact Info
Specifications
Languages: English
Specialties:
Service Area:
Anne's Testimonials
We had a wonderful experience both selling our old home and buying our new home. Anne's insights and experience really made a difference. She guided us through the preparation of selling our home - which was extremely helpful. We sold in the first weekend. Anne was very patient and knowledgeable in helping us find our lovely new home. Could not give a higher recommendation!
- Tom B.
Anne is very professional and clearly knows how to handle high end properties. I have used her to sell one house, buy another and then sell that one. As my second house was a 2-family, she was able to provide me with quality tenants throughout my ownership. She is incredibly responsive and listens to what I want while also educating me about the market. In each transaction, there were a couple of tricky points and Anne was able to negotiate them to my satisfaction.
- Christine S.
Anne was amazing to work with! She went above and beyond to make sure we found the right house for us. As first time home buyers, she made sure we knew exactly what was going on and was there to answer any questions we had. We would highly recommend Anne!
- Zillow User
Anne was a delight to work with. She met me spontaneously through the request of a friend and helped me bid on the house we saw that evening. Although that house fell through, we then embarked on a more traditional house hunt which resulted in a place I liked better, was less expensive, and ideally located. I would highly recommend her to anyone looking for an agent.
- Holly F.
Anne is knowledgeable, personable and knows both her industry and catchment area well. She was terrific in creating a profile and advertising brochure for our home, as well as maintaining high standards in her showing of our property. Her persistence resulted in the efficient sale of our home in mid-January. Her attention to detail and the quality of her staff ensured not only our sale, but all the related details, including our move. We recommend her and Waterfield Sotheby's [...]
- Michael E.
I'm not sure where to begin. My family had a tricky situation and Anne was able to navigate it with knowledge poise and grace. She was compassionate and caring throughout the process. Without her recommendations we never would have been able to sell our parents' home.
- Hope P.
Anne went above and beyond to help us purchase our forever home, which included a 2AM P&S signing, and extremely tight turnaround to close. We wouldn't think of ever using anyone else!
- Mike L.
My experience with Anne was very successful. I gave her a limited time frame to see my house and she moved quickly to get it photographed, create the marketing materials, and bring the house to market. After two open houses, she had multiple offers in hand and was instrumental in getting me the best possible outcome. I highly recommend her and her team for all the areas above.
- Brenda R.
Anne was very knowledgeable of the area and had us well prepared for the process of buying a home. She truly cared about us and always wanted what was best for us. She helped find the perfect home for us and we would definitely recommend.
- Shannon S.
Anne is the best broker out there. Period. We were buying our first Home and she helped us through every process and made us feel comfortable. She always made us feel like we were her only clients we weren't). I would recommend Anne to anyone.
- Nick K.
Contact
Hi there! How can we help you?
Contact us using the form below or give us a call.
Hi there! How can we help you?
Contact us using the form below or give us a call.