8 Sendick Road, Woburn - Listed by Katie Tully
Curb appeal is a key factor in home sales - after all, you never get a second chance to make a first impression. As a homeowner, you'll want to make sure your house is looking its best to attract more potential buyers, and that starts from the moment they pull up outside your front door. During the fall and winter months this can be easier said than done - the flowers are all but gone, leaves are falling daily and bushes and trees start to look bare. Add to this the changing weather and it can be hard to show your home in its best light. We've asked our realtors to come up with their top suggestions for increasing curb appeal during these tricker months.
Windows and Doors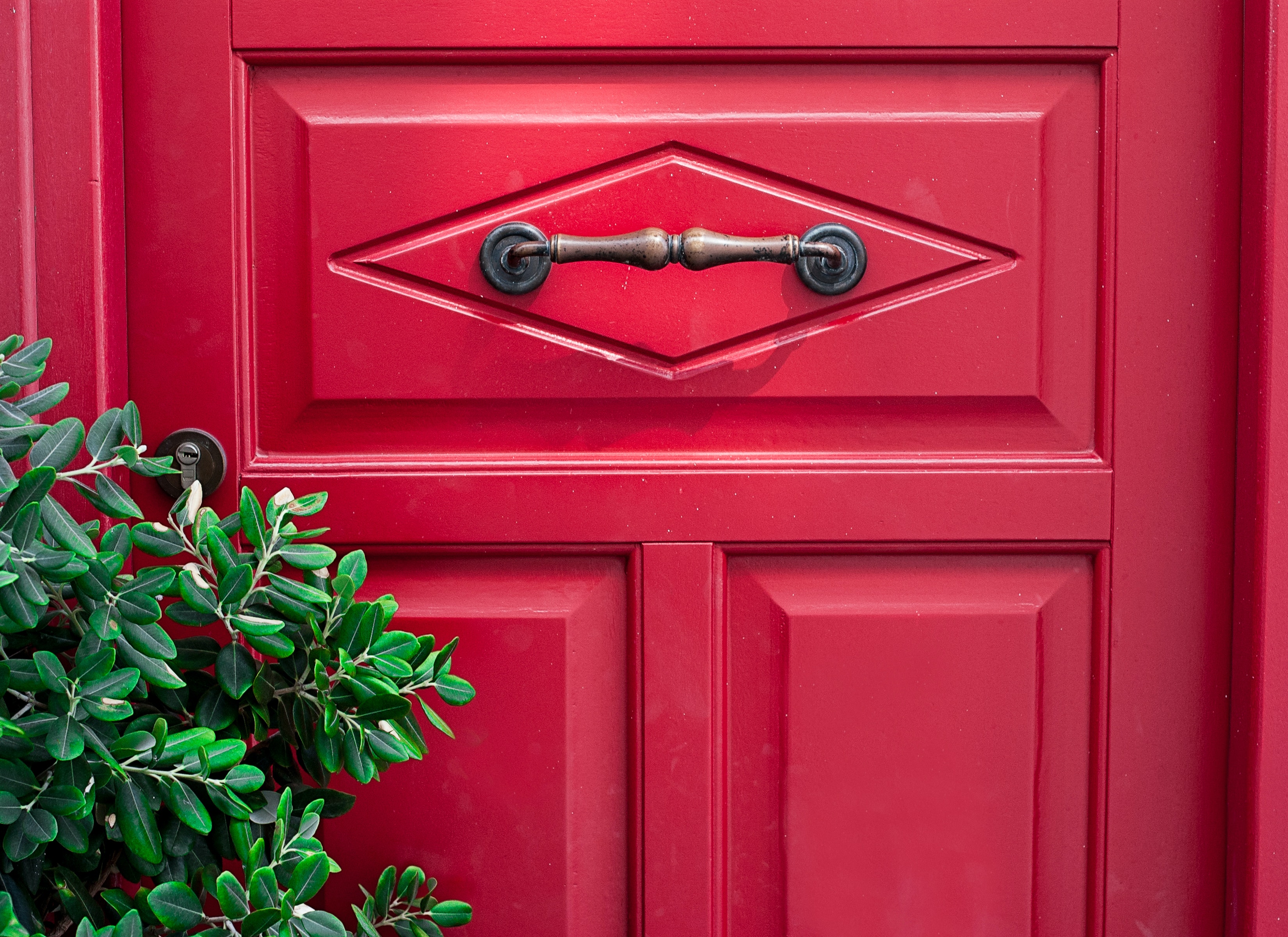 At any time of year, sparkling-clean windows will always make your home look more attractive. In the darker days of fall and winter, it's more important than ever to make sure your windows are clean to let in as much light as possible. Wiping down your front door and making sure any brasses are cleaned is also a good way to make a good first impression. If your door has any cracks or peeling paint, consider replacing or at least repainting your door - not only does it look better but it will improve security, a plus for any buyer. " A fresh doormat and a seasonal decorative wreath adds an inviting touch," says Anne Spry.
Sweep Leaves
The changing colors on the trees are one of the most beautiful aspects of fall, but once they come off the trees and are all over your front lawn, porch, and path they do not look so appealing! If your home is on the market, make sure you are regularly raking up the leaves and clearing any other debris such as broken branches from your front yard and walkway. Now is also a good time to cut back any plants that are done flowering to give a well-kept look to your borders. "If you haven't the time to tackle this job yourself, most landscaping firms will offer a fall clean-up package'" advises Paula Battinelli.
Clean Your Gutters
Cleaning your gutters not only improves the overall look of your property, it will prevent any rainwater from overflowing and running down the outside of your home, potentially damaging your paintwork (or, heaven forbid, soaking potential buyers!). It's also another important maintenance task - clean gutters are a sign of a well-maintained home that buyers will appreciate. If you are not confident on a ladder this is one best left to professionals.
Bring Some Color
Before the snow and ice hits there are still some flowering plants that can be utilized in pots or window boxes to bring color to your curb. Mums are extremely popular at this time of year and for good reason. They come in many different colors - whites and creams, yellows and oranges, pinks, reds and purples - and produce many flowers to bring a much-needed pop of color. They will work well in pots and window boxes, or alongside pumpkins or decorative gourds for a Halloween feel without the spooky! Another alternative is flowering kale or cabbage, which provides a nice contrast to the orange pumpkins. "I love using those fairytale gourds, stacking them with their different colors - white, orange, green - on my front porch. A little twist from a conventional pumpkin," suggests Erica Carson. Just be sure to remove any pumpkins that have past their best or been eaten by critters!
Prepare for Spring
If you don't manage to get your home ready for sale in the fall market, there are things you can do now to prepare for an early spring listing. Fall is the best time to overseed your lawn, ensuring a fresh green covering come spring. Now is also a great time to plant bulbs, which will flower at the first sign of spring next year. Snowdrops, crocuses, daffodils and hyacinths are all early spring bloomers and will give you flowers as early as February or March - perfect if you are planning to get a head start on the Spring Real Estate Market for 2021!