Maybe you started out 2020 with a thought of upgrading your home or downsizing to suit your lifestyle, but then events got in the way. Now you are seeing reports that the housing market is very active and your moving plans have come back to the forefront - especially if your circumstances have changed and you have different needs (home office anyone??). But how do you make sure your home is primed and ready for sale, without spending time and money on unnecessary updates that won't get you a return on your investment? We asked our agents to give us the top 5 things they would recommend to sellers that will have the greatest impact for potential buyers.
1. Curb Appeal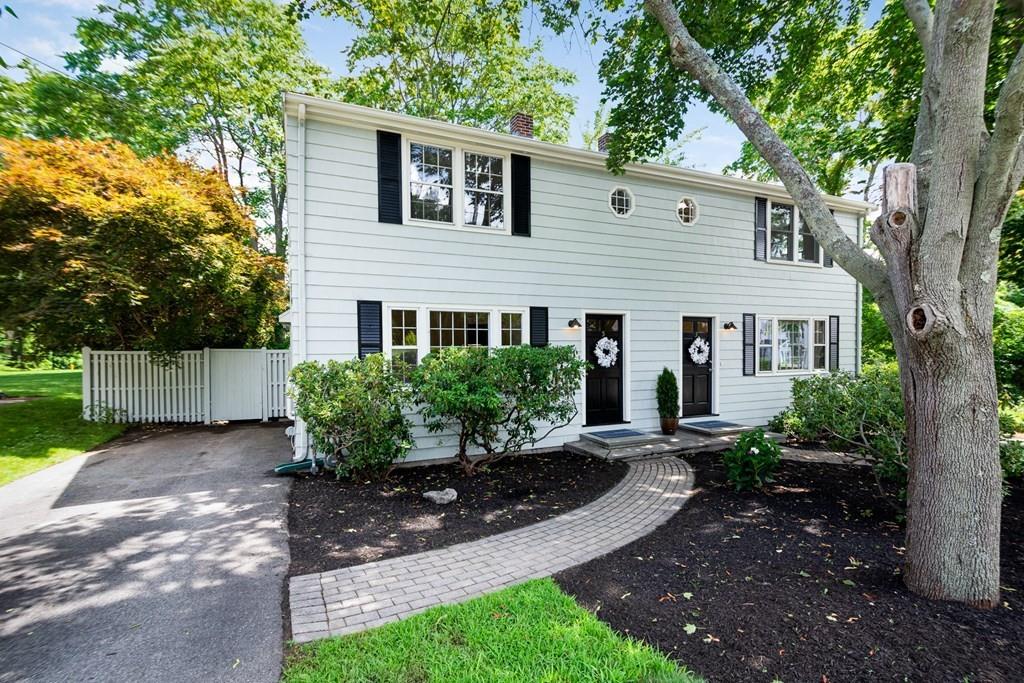 Pictured - 3-5 Ridge Street, Winchester
You don't get a second chance to make a first impression, so make sure the front of your home gives potential buyers a good feeling from the off. "Having your windows washed is one of the easiest things you can do to improve your curb appeal" says Erica Carson. In addition, address any peeling paint on your front door, repair window and door screens, and wash or sweep your front steps. If you have flower beds or window boxes, make sure they are free of weeds and dead blooms, and cover with a fresh layer of mulch. Mow the lawn if you have one.
2. Declutter
Pictured - 164 1st Street, Melrose
"Paring down a seller's personal belongings to highlight the space and features of a property is an inexpensive way to show the property in its best light. And helps prep for the seller's move!" says Katie Tully. As well as the obvious clearing away of general clutter, take a long hard look at your bookshelves, closets, bathroom cabinets, and toy storage. Purchase some plastic storage crates and put away anything you don't need for a few weeks while your home is being shown. Also, consider removing or paring down any personal photos or pictures on your walls - again, buyers want to be able to picture themselves in the home, and a lot of personal items can make that hard for them.
3. Paint
Pictured - 40 Englewood Road, Winchester
Neutral wall colors make it easier for buyers to picture themselves and their belongings in a home. Consider repainting any bold or dark colors with a popular neutral (greys and creams work well) to brighten up a space and depersonalize it. "Painting over dark colored walls or wood paneling with a light color can really refresh a room" advises Anne Spry. If you already have a neutral palette, take a good look around your home and look for chipped or dirty paintwork that needs to be touched up. This is the sort of detail that you may not notice but a buyer surely will.
4. Flooring
Pictured - 73 Sullivan Street, Boston
If you have carpet in your home that has seen better days, check if there is hardwood underneath. Exposed hardwood is popular with buyers as it gives a neutral look and is easier to clean. If you don't, it is money well spent to replace old or worn carpet with a new, neutral colored version. The same goes for tile - make sure you clean the grout to give a fresh look, and replace any cracked tiles, or use a rug to bring a contemporary look to an older style of flooring. "New flooring is important, especially in a kitchen - having your wood floors refinished or replacing old tile is a worthwhile investment" advises Naomi DeLairre.
5. Stairs
Pictured - 145 Main Street, Westford
Here's a pro-tip from Lesley Smith that can make a quick impact with buyers - paint your stair treads! An often overlooked feature, stairs are an area that can make a good or bad first impression - often they are the first thing you see as you walk into a home. If your treads are worn or dirty, having them repainted, varnished or installing a runner can make a huge difference to the overall look of a home, says Lesley.