5 Cutting Street, Winchester, $745,000. Listed by Anne Spry. Accepted offer in 7 days.
The spring months are typically the busiest time in real estate, with the most homes coming to market and the most sales happening between March and June. It makes sense - by then in New England you no longer have to worry about snow and ice for showings and moving day, and you are able to move in and settle into your new home before the new school year begins at the end of August. But there is nothing typical about 2020, and all normal rules have gone out of the window. With lockdown coming into effect in the middle of March, and open houses and in-person showings prohibited, the usual spring rush did not happen as expected. However that doesn't mean the demand has gone away, in fact quite the opposite. As the restrictions have eased we have seen a slow but steady increase in the number of new listings week by week. There have been 56 new listings in Winchester since lockdown eased*, and of those, 30 are now under agreement - that's 54%. Since May 9th, when in-person showings in occupied homes were once again permitted, 44 homes have either had an accepted offer or sold*. This time last year that number was 49, so the market is picking back up to where we would expect it to be at this time. Year to date, 90% of homes listed in Winchester have gone under agreement or sold - for the same time period last year it was 75%*.
74 Arlington Street, Winchester, $2,225,000. Listed by Erica Carson and Marion Crandall. Accepted offer in 9 days.
There has also been a surge in activity from buyers, with multiple offers being received on many homes. Over the past four weeks, our office has brought 4 homes to market in Winchester. Each of these homes was in receipt of multiple offers, and they are all now under agreement, with an average of 11 days to offer. Anne Spry, Broker / Owner notes "Across all price ranges we are seeing interest levels rising now that people feel more comfortable with the precautions we have in place for showings."
423 Washington Street, Winchester, $899,900. Listed by Ann Basmaji and Anne Spry. Accepted offer in 10 days.
Although inventory levels are picking up - 30 homes on the market today, compared with 19 on May 9th* - there is still a shortage. Current numbers indicate a 1.86 months supply of homes for sale - in 2019 that figure was 2.84 - so it seems demand is outstripping supply. Connie Aliberti has seen this first-hand, noting "well-priced homes in popular areas are moving extremely quickly." In particular, our agents are seeing an increase in demand for certain criteria in a home. "One of the most requested features I get from my buyers is a home office," says Erica Carson. I-Ching Katie Scott adds "I have many buyers looking for yards, gardens, views, or some kind of outdoor space. Folks who have been quarantined inside for the last few months are appreciating homes with exterior amenities as the weather warms." With many people now working from home indefinitely, commute time to the office has moved further down the wish-list, widening the search area for some buyers.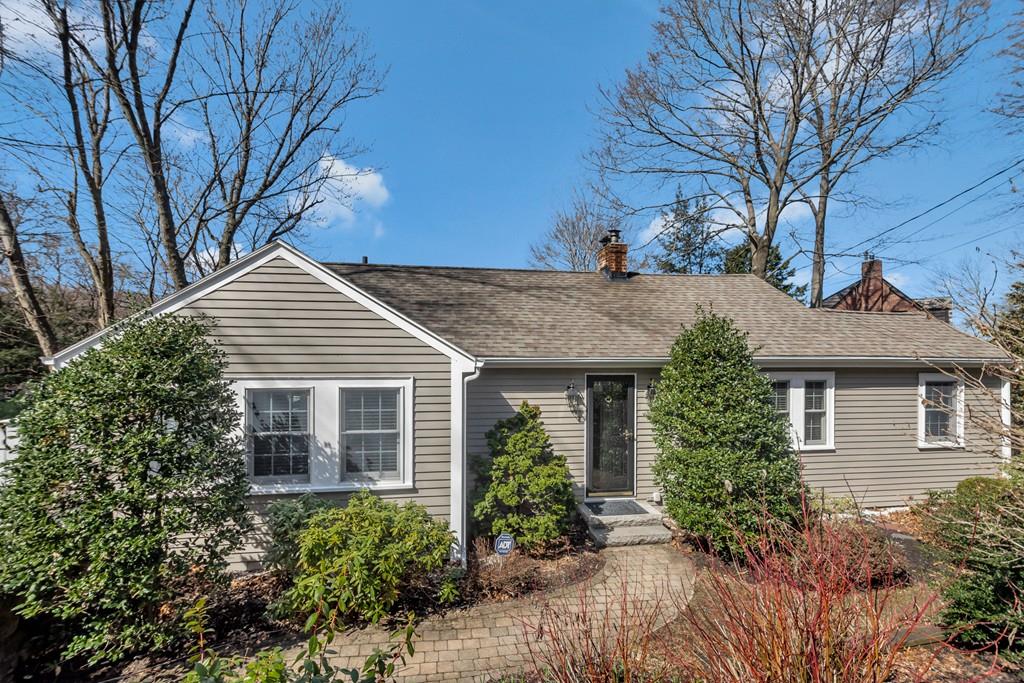 437 Highland Avenue, Winchester, $799,900 Listed by Anne Spry and Katie Tully. Accepted offer in 18 days.
If finding a new home was part of your plan for 2020, it's understandable that you might have put that on the back burner. However, with restrictions easing and the demand increasing, now is actually a really good time to bring those plans to the forefront. Despite the pandemic, prices have remained stable, even increasing in some towns. In Winchester, the average sold price over the past 6 weeks is up 10% on the previous year, in Melrose average sold prices are up 6% year on year*. "It's certainly a very active market," says Naomi DeLairre. Our agents would be happy to talk to you about the real estate market in your town, and give you a complimentary assessment of your home's current value. Get in touch - there is still time for you to list your home and to close before the fall.
Source: MLSPin, Sales / Listings / Pending reports May 9th - June 19th 2020 vs May 9th - June 19th 2019. YTD report Jan 1st - June 19th 2020 vs Jan 1st - June 19th 2019.